With dozens of volleyball courts to choose from Arizonans have some of the best access to volleyball in the country.  We hope to make choosing the best volleyball courts, clubs, and leagues in Arizona an easy task by providing you with a complete list of information below, broken down by city.  On this page, we've compiled a list of the top Arizona volleyball courts based on a number of independently assessed factors including location, amenities, scenery, and access.
Phoenix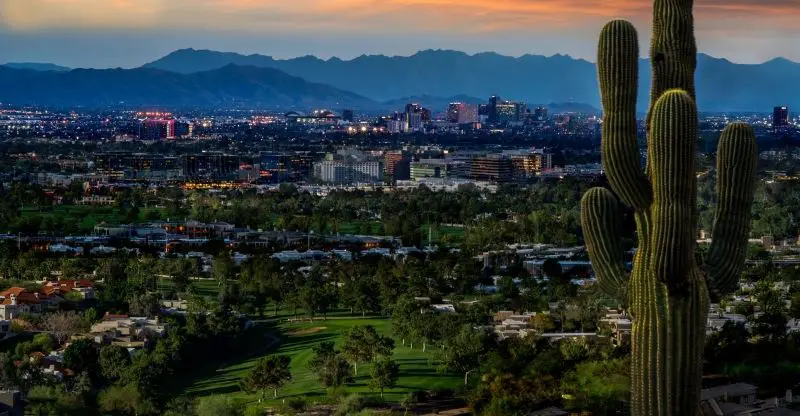 Best Indoor Volleyball Courts in Phoenix, Arizona
1. Goelet A Beuf Community Center
Best Volleyball Courts In Parks in Phoenix, Arizona
1. Margaret T. Hance Park
The 32-acre park is located in the heart of downtown, sitting atop the Interstate-10 freeway tunnel, between 3rd Ave. and 3rd St.​ It has a lighted sand volleyball court.
Best Sand Volleyball Courts & Beach Volleyball in Phoenix, Arizona
1. Cholla Cove Park
Two unlit sand volleyball courts.
2. Lookout Mountain Park
There are two well-kept sand volleyball courts. Bathroom facilities/drinking fountains are located near the amble parking lot.
3. GCU Club Beach Volleyball
GCU Beach Volleyball Stadium offers seven competitive sand courts, ample space for the GCU Club Beach Volleyball program to practice and compete. GCU courts are located in the heart of the GCU campus between Cypress and Canyon Halls.
Best Night Volleyball Courts & Courts With Lights in Phoenix, Arizona
1. Encanto Sports Complex
The sports complex has 6 Lighted Volleyball Courts( 4 Concrete & 2 Sand). They're well-maintained with good lighting.
2. G.R. Herberger Park
This park has two lighted sand volleyball courts thus allowing for both plays at night and day. It also has access to the Arizona Canal Trail.
3. Mariposa Park
Lighted volleyball courts available.
Best Volleyball Clubs For Kids in Phoenix, Arizona
1. Stealth Beach Volleyball Club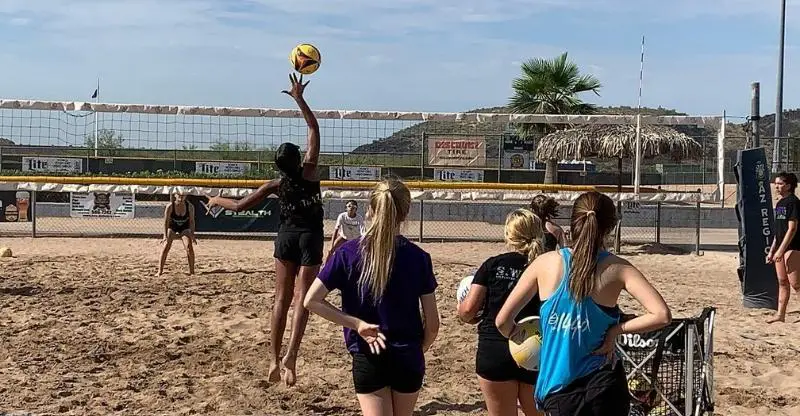 Open to ALL Junior Boys & Girls Ages 6-18 years. The Juniors Club programs teach the latest techniques and strategies that coaches of the fastest growing sport in NCAA history are looking for. Our junior athletes will compete in local and national tournaments, including AAU, AVP America, BVNE, p1440, USAV, and BVCA.
Best Volleyball Clubs For High Schoolers in Phoenix, Arizona
1. East Valley Juniors Volleyball Club
EVJ is a 501(c)3 not-for-profit organization and a member of the AZ Region of USA Volleyball. They train athletes ages 6-18 in the sport of volleyball, both indoor and outdoor. They provide specific training programs as well as a positive club experience.
Best Adult Volleyball Leagues in Phoenix, Arizona
1. Verde Park Recreation Center
Verde Park Recreation Center offers adult sand volleyball leagues with post-season tournaments in four-person leisure. You must have a complete team to register. The league schedule, contingent on the number of teams, will be comprised of 7-12 total weeks (18-24 league games) including a one or two week post-season, double-elimination tournament. Individual players may not play on multiple teams on the same league night.