With dozens of volleyball courts to choose from, Arkansas has some of the best access to volleyball in the country.  We hope to make choosing the best volleyball courts, clubs, and leagues in Arkansas an easy task by providing you with a complete list of information below, broken down by city.  On this page, we've compiled a list of the top Arkansas volleyball courts based on a number of independently assessed factors including location, amenities, scenery, and access.
Little Rock
Best Indoor Volleyball Courts in Little Rock, Arkansas
1. 501 Volley
Address: 4107 Richards Road North Little Rock, AR 72117
Website: Visit
The facility is home to 4 volleyball Teraflex volleyball courts.
Best Volleyball Courts In Parks in Little Rock, Arkansas
1. Burns Park
Burns Park is one of the largest municipal parks in the country, with 1,700 acres. First class baseball and softball fields along with basketball and volleyball courts offer additional areas for activities.
2. Boyle Park
Boyle Park is a beautiful urban park in Little Rock. It has over 250 acres of parkland. The park provides sports fields and recreational facilities to all residents. The park has lots of parking spaces.
Best Sand Volleyball Courts & Beach Volleyball in Little Rock, Arkansas
1. Murray Park Sand Volley Ball Area
Murray Park is right along the Arkansas River. Has around 10 courts so you will have atleast one court empty to play on.
Best Volleyball Clubs For Kids in Little Rock, Arkansas
1. Pinnacle Sports Club
Pinnacle Recreational Volleyball League is a continuous volleyball program that allows players of all levels to develop their volleyball skills and to love the game. Pinnacle Volleyball League is a 6-week program designed for 9-16 years-old players, with practice happening twice a week with skills&drills and game formats that will vary from2x2 up to 6×6 , depending on the amount of r enrollments and group skill level.
Best Volleyball Clubs For High Schoolers in Little Rock, Arkansas
1. Central Arkansas Volleyball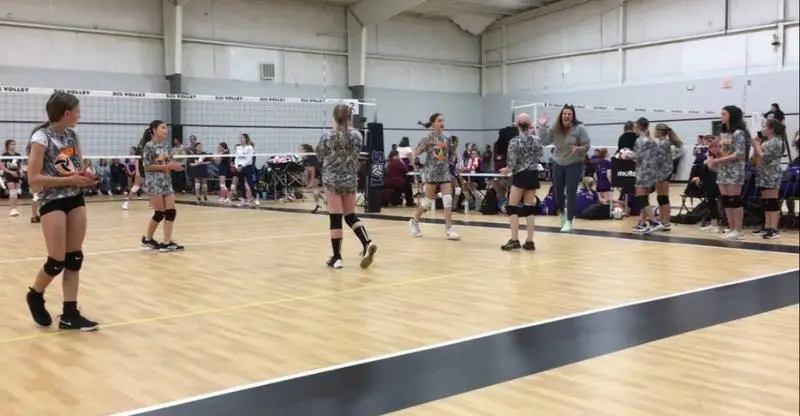 Little Rock's premier volleyball club with a focus on improving skills for all level of players. They offer private lessons to increase the players' skills in all positions.
2. Elite Volleyball Academy
Elite Volleyball Academy is a junior volleyball club in Delta Region of USA Volleyball. They are to serve all highly driven and motivated players who seek serious level of training to provide them with development in volleyball skill and game knowledge as well as help each player achieve big personal and team goals.
3. Little Rock Juniors
The goal of Little Rock Juniors is to provide the best possible volleyball experience to every athlete that is involved in our program- as a player, person and student/athlete.