With dozens of volleyball courts to choose from, Colorado has some of the best access to volleyball in the country.  We hope to make choosing the best volleyball courts, clubs, and leagues in Colorado an easy task by providing you with a complete list of information below, broken down by city.  On this page, we've compiled a list of the top Colorado volleyball courts based on a number of independently assessed factors including location, amenities, scenery, and access.
Denver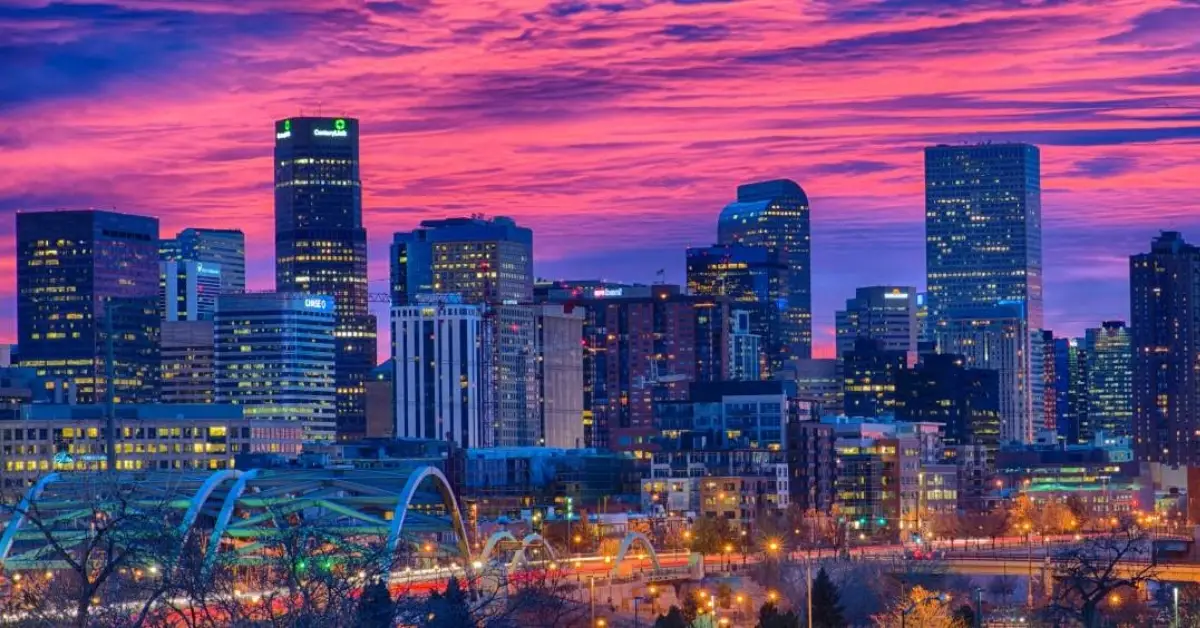 Best Indoor Volleyball Courts in Denver, Colorado
1. Dive Volleyball and Sports Center
Dive houses seven indoor hardcourt volleyball courts and a 2400 square foot fitness center and will soon expand to include six outdoor sand courts. Dive offers its own volleyball leagues, drop-in sessions, clinics, and tournaments, but also provides a venue for its partners to host their own leagues, activities, tournaments, and events.
2. The Oasis Volleyball
The Oasis is one of the country's premier volleyball facilities with 7 indoor, and 3 outdoor, sand courts to go along with a FULL restaurant/bar. The Oasis offers year around league play and tournaments for all levels of players, from recreational to competitive 2×2 & 4×4.
Best Volleyball Courts In Parks in Denver, Colorado
1. Garland Park Volleyball Courts
Garland is a wonderful park conveniently located about halfway between downtown and Cherry Creek State Park. There are 4 sand courts where you can play volleyball that is enclosed in a fenced-in area (good for keeping the balls near the court). There are portable restrooms available.
Best Sand Volleyball Courts & Beach Volleyball in Denver, Colorado
1. Fred Thomas Park
Fred Thomas Park has basketball, tennis and sand volleyball courts. After the game, relax at the picnic tables, park benches or in the pavilion.
Best Grass Volleyball Courts in Denver, Colorado
1. Washington Park
155 acres of pleasant grounds including two lakes. It has a grass volleyball court. On nice days, the park's grass becomes a sea of fluorescent nets and flying bodies, with several matches going at once.
Best Volleyball Clubs For Kids in Denver, Colorado
1. Colorado Momentum Volleyball Club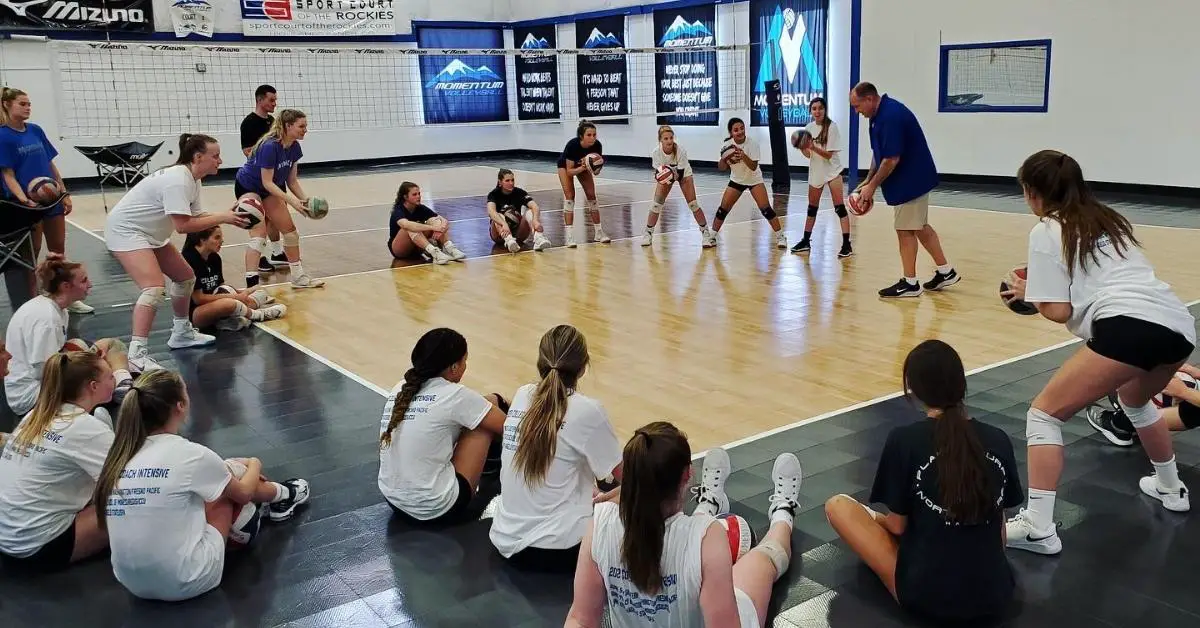 Momentum Volleyball Club is dedicated to improving the lives of Colorado's youth through athletics and education.
Best Volleyball Clubs For High Schoolers in Denver, Colorado
1. The LAB
Home Of Colorado's Most Advanced Junior Beach Volleyball Training Program. Ranked 7th in The Beach Volleyball Clubs of America National Rankings.
Best Adult Volleyball Leagues in Denver, Colorado
1. Meet. Play. Chill.
Meet. Play. Chill. offers the best variety of sports leagues, clinics, social events and tournaments for players in the MILE HIGH. They have three types of courts: indoor, sand and grass.
2. Play Mile High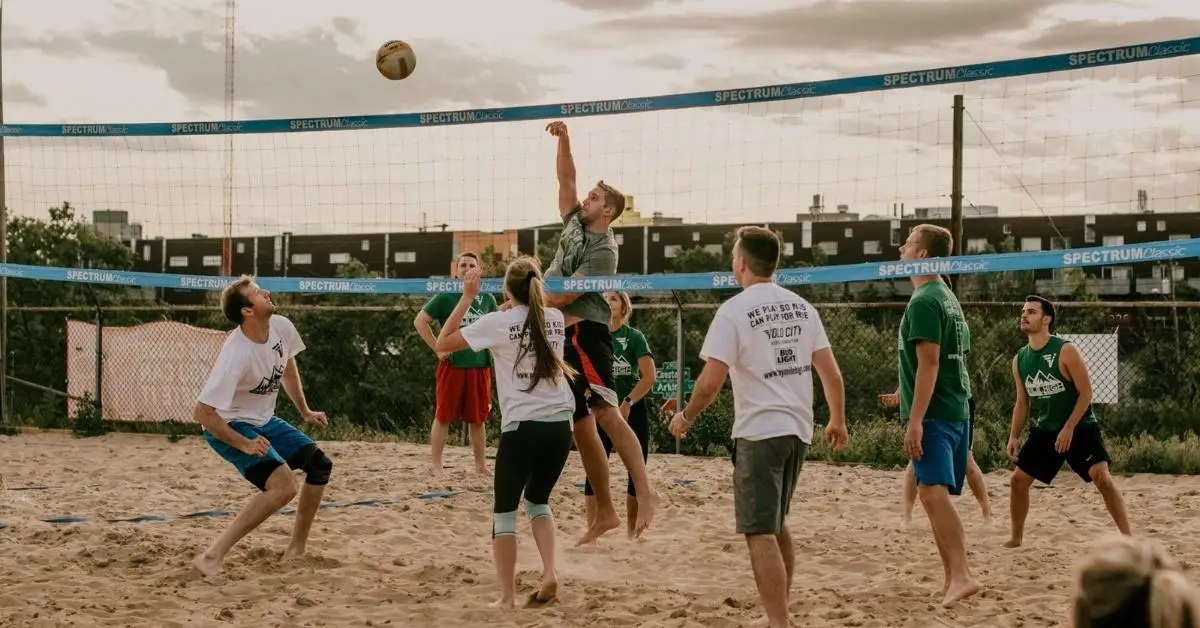 Denver's Best 21+ Coed Sports League. Play Mile High is a Denver based sports and social club with an emphasis on the SOCIAL. League perks include discounted food and drink prices at our sponsor bars each week, bar coupons for winning teams each week, separate flip cup leagues for some of our more social sports, end of the season free beer parties, Play Mile High group outings and much much more.
3. Colorado Volleyball Connection
They provide a safe, friendly, competitive, and playing opportunities for all skill levels, from new players to advanced.
Youth Volleyball Camps (Summer & Fall)
1. YMCA Metro Denver
The YMCA offers inclusive year-round youth sports for kids at all skill levels in a safe and nurturing environment. They offer five seasons a year, each season offers a variety of sports including volleyball for your player to experience.
FAQ
Are There Any Gyms With Volleyball Courts?
The Denver Athletic Club
The Denver Athletic Club's fitness facility is one of a kind, offering our members everything they need to stay healthy. With 125,000 square feet of athletic facilities, they have something for every variety of athletes. Members have access to 10,000 square feet of cardiovascular and weight training equipment and full-size basketball/volleyball court.