With dozens of volleyball courts to choose from, Florida has some of the best access to volleyball in the country.  We hope to make choosing the best volleyball courts, clubs, and leagues in Florida an easy task by providing you with a complete list of information below, broken down by city. On this page, we've compiled a list of the top Florida volleyball courts based on a number of independently assessed factors including location, amenities, scenery, and access.
Jacksonville

Best Indoor Volleyball Courts In Jacksonville, Florida
1. OTVA Volleyball
OTVA is one of the premier volleyball clubs in the country. For the past five years, it has been ranked as the top club in Florida and amongst the top 3 nationally in the country. OTVA currently maintains facilities in Orlando, Tampa and Jacksonville.
Best Volleyball Courts In Parks In Jacksonville, Florida
1. Fishweir Park
The park is more than 10 acres and has an unpaved walking trail, 4 basketball courts, a softball field and a volleyball court.
2. Jacksonville Drew Park
4-diamond softball complex, with nearby picnic areas, outdoor grills & playground equipment. There is also a volleyball court in the park.
Best Sand Volleyball Courts & Beach Volleyball In Jacksonville, Florida
1. South Beach Park and Sunshine Playground
South Beach Park is a bustling little park with one of the coolest playgrounds. South Beach park also has a ¼ mile paved loop, 3 volleyball courts, a tennis court, a basketball court, and a giant field. In the evening, this park fills up with soccer games, pre-bedtime playing, adult basketball, and volleyball games, and late-night exercisers.
2. Oceanfront Park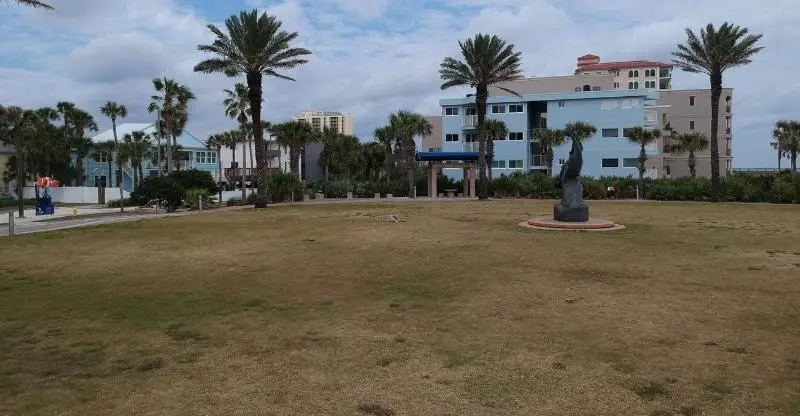 Oceanfront Park has a playground, beach access, picnic shelters & a bronze statue of a boy riding a dolphin. It has a sand volleyball court.
Best Volleyball Clubs For Kids In Jacksonville, Florida
1. Jacksonville Junior Volleyball Association (Sports Edge)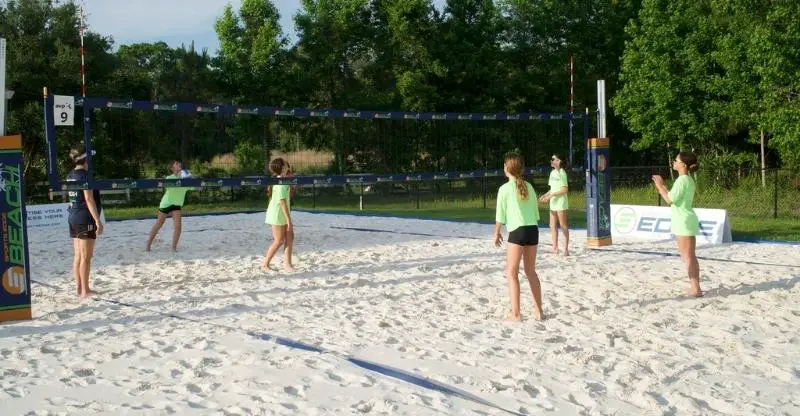 JJVA offers volleyball programs for boys and girls of all ages and all skill levels. Its programs range from beginners and recreational players to elite college bound athletes. JJVA is in a one of kind 75,000 sq. ft. indoor 12 court facility off Western Way in Jacksonville, FL.
2. Powers Volleyball Club
Powers Volleyball Club is an elite volleyball club located in Jacksonville. It has a Mini club is a short, more "laid back" club season for younger players to be trained in the fundamentals and skills of indoor volleyball.
3. Soar Volleyball Club
Soar Volleyball Club is a Christian based club offering a volleyball training program on the west side of Jacksonville with training programs for 3rd-12th grade youth.
Best Volleyball Clubs For High Schoolers In Jacksonville, Florida
1. Baymeadows Volleyball Academy
2. Jacksonville Skyline Juniors Volleyball Club
Jacksonville Skyline Juniors is a youth volleyball club serving the greater Jacksonville area. It is the ONLY club in Jacksonville that has 100% control over the facility which they use. This is a HUGE benefit to their members, as lessons, impromptu additional team training, and clinics can happen at the drop of a hat.
Best Adult Volleyball Leagues In Jacksonville, Florida
1. JAX Fray
They got indoor and outdoor coed leagues, sand volleyball championships, social teams, and serious teams.
Open Gym Volleyball In Jacksonville, Florida
2. Jacksonville Junior Volleyball Association (JJVA Sports Edge)
JJVA offers Open Gym, and Tournaments to men and women over 18.
Youth Volleyball Camps (Summer & Fall) In Jacksonville, Florida
1. Powers Volleyball Club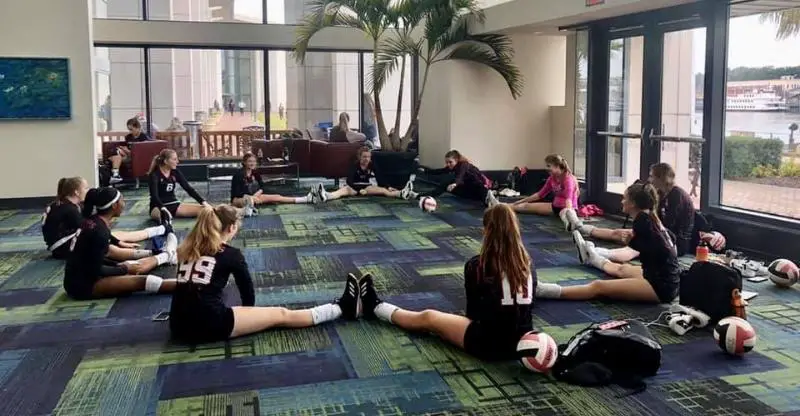 PVC camps and clinics are offered to young women looking to join the sport of volleyball. Indoor summer camps will be focusing on the introduction of drills and strategies used in volleyball.