With dozens of volleyball courts to choose from, Georgia has some of the best access to volleyball in the country.  We hope to make choosing the best volleyball courts, clubs, and leagues in Georgia an easy task by providing you with a complete list of information below, broken down by city. On this page, we've compiled a list of the top Georgia volleyball courts based on a number of independently assessed factors including location, amenities, scenery, and access.
Atlanta
Best Indoor Volleyball Courts In Atlanta, Georgia
1. Athletic Club Northeast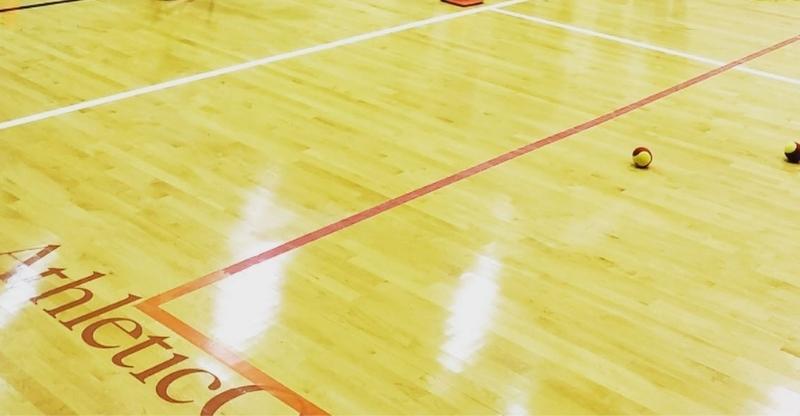 Featuring the best court sports in Buckhead, Athletic Club Northeast is the ultimate destination for basketball, volleyball, and racquet sports players. It has an indoor volleyball court.
Best Volleyball Courts In Parks In Atlanta, Georgia
1. Piedmont Park
The Active Oval, a former race track, is one of the highlights of Piedmont Park for fitness lovers. Here you'll find a running track, two soccer fields, two softball fields and two sand volleyball courts. Active Oval areas can be reserved by obtaining a permit. Otherwise, the areas are available as first-come, first-serve.
2. John Howell Memorial Park
John Howell Memorial Park is a 2.8 acre park in the Virginia Highland neighborhood of Atlanta. There are a couple volleyball courts. They are actually the oldest sand volleyball courts in Atlanta.
Best Sand Volleyball Courts & Beach Volleyball In Atlanta, Georgia
1. One Beach Volleyball
It as awesome sand volleyball courts. Great place to play volleyball right in the heart of Atlanta, nice well-maintained net and the sand is soft and easy on your knees. Ichiban Volleyball Club partnered with the Embry Hills Club to open 2 sand volleyball courts. They offer open play, league play, tournaments, and instruction in a COVID friendly environment. The courts are private.
2. Jones Bridge Park
Jones Bridge Park is one of Georgia's favorite outdoor adventure areas. Visitors who are into sports activities can play in the sand volleyball courts. These are spacious enough for large group games and open for all ages.
Best Volleyball Clubs For Kids In Atlanta, Georgia
1. Embry Hills Club
Embry Hills Club is a long established swim, Volleyball and tennis club in a well established neighborhood in North Dekalb County in the greater Atlanta area. They offer swimming, tennis, Sand Volleyball and a variety of social activities throughout the year.
Best Volleyball Clubs For High Schoolers In Atlanta, Georgia
1. Emory Volleyball Camps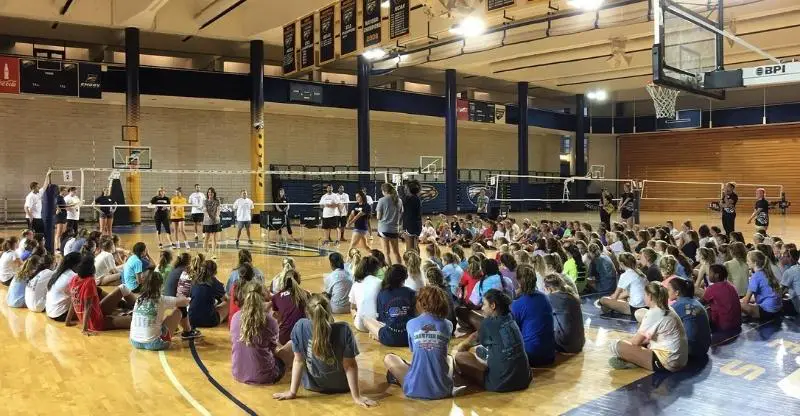 Emory Volleyball Camps are located in Atlanta, GA on the campus of Emory University. Camp includes teaching, coaching, and training campers in a positive, fun, and rewarding environment.
Best Adult Volleyball Leagues In Atlanta, Georgia
1. Atlanta Sport and Social Club
Atlanta Sport and Social Club is Atlanta's premier provider of adult recreational sports leagues, fun-filled social events, and adult sports tournaments. Founded in 2012, they have quickly become the largest sport and social club in the area. In just 8 years, they've gained over 25,000 annual participants and operate 70+ leagues every season.
Open Gym Volleyball In Atlanta, Georgia
1. Atlanta Volleyball Academy
AVA is based out of Atlanta, Georgia. The AVA volleyball programs and gyms offer volleyball to people of every age, from recreational to competitive. They offer open gym setting.
Youth Volleyball Camps (Summer & Fall) In Atlanta, Georgia
1. Atlanta Performance Volleyball
Atlanta Performance is a volleyball training facility where they host tournaments, clinics, lessons and club. They have sports performance summer volleyball camp, which is a world class training available for grades 3-12th.
Are There Any Gyms With Volleyball Courts?
Windy Hill Athletic Club
Windy Hill Athletic Club is a resort-like athletic facility that has the latest fitness equipment and training programs, contemporary dining and social spaces, a spa, and a pro shop. There is also a sand volleyball court.