With dozens of volleyball courts to choose from, Hawaii has some of the best access to volleyball in the country.  We hope to make choosing the best volleyball courts, clubs, and leagues in Hawaii an easy task by providing you with a complete list of information below, broken down by city. On this page, we've compiled a list of the top Hawaii volleyball courts based on a number of independently assessed factors including location, amenities, scenery, and access.
Honolulu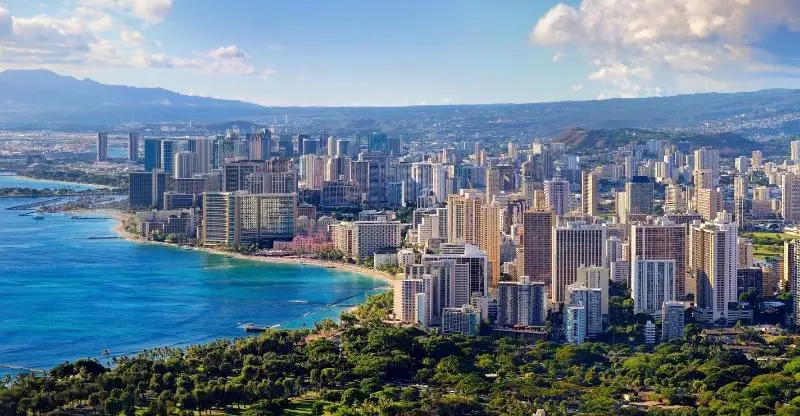 Best Indoor Volleyball Courts In Honolulu, Hawaii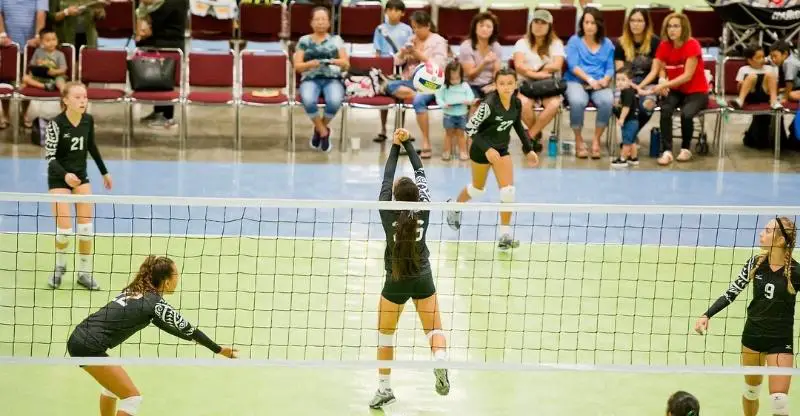 1. The Hawai'i Convention Center
The Hawai'i Convention Center is a convention and exhibition center. It is the largest exhibition center of its type in the state. With 28 new volleyball and badminton courts, 18 basketball courts, and 11 futsal courts, the Hawai'i Convention Center is the perfect venue for sports tournaments of any size.
Best Volleyball Courts In Parks In Honolulu, Hawaii
1. Ala Moana Regional Park
Ala Moana Beach Park is a free public park. This 100-acre park has a wide gold-sand beach that is over a half-mile long. This beach offers a few courts towards the Kewalo Basin Harbor end where you'll find people playing. People who play here bring there own nets but permanent pole holes are anchored in the ground. A group of players show up here each Tuesday and Thursday afternoon and are likely to let almost anyone play.
2. Nuʻuanu Valley Park
Nu'uanu Valley Park is a small park that runs along the Nu'uanu Stream and is located right next to Queen Emma Summer Palace. There is an area with playground equipment, bathrooms, and even basketball, volleyball and tennis courts.
Best Sand Volleyball Courts & Beach Volleyball In Honolulu, Hawaii
1. Fort DeRussy Beach Park
Fort DeRussy Beach Park is a 71 acre beach-front military reservation. The park has two beach volleyball courts. One is for playing doubles and the other is for teams. Player use the courts everyday. There are places to eat and drink nearby, as well as bathrooms.
2. Queen's Surf Beach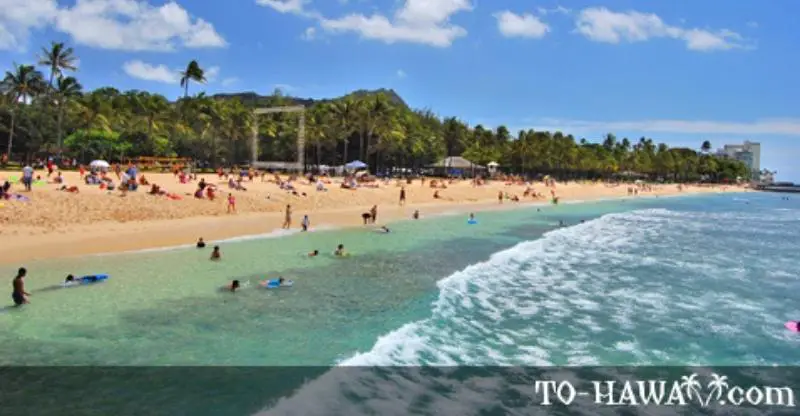 Queen's Surf Beach is located right in Waikiki and is actually a section of Waikiki Beach. Designated as a Marine Life Conservation District, you'll spot many colorful fish in the area. Queen's also hosts special movie nights at sunset on its 1,000-foot outdoor movie screen. There's also the volleyball court which is always bustling with players every giving time. They often have volley ball tournament.
Best Night Volleyball Courts & Courts With Lights In Honolulu, Hawaii
1. Paki Community Park
Honolulu Paki Community Park is a park that offers outdoor recreation and nature preservation. A public space open to the general public. It has a basketball court and two volleyball courts with net up. The lights on courts go out around 9 pm.
Best Volleyball Clubs For Kids In Honolulu, Hawaii
1. HI Intensity Volleyball Club
HI Intensity Volleyball Club is an Amateur club based in Honolulu, Hawaii, USA, offering Indoor volleyball training and games to Junior players.
2. Quicksets Volleyball Club
Quicksets Volleyball Club is an educational organization that builds character and self-awareness by challenging our players to believe in their strengths, provide opportunities of hope and be mindful of others through the game of volleyball.
Best Volleyball Clubs For High Schoolers In Honolulu, Hawaii
1. Ka Ulukoa Volleyball Club
Ka Ulukoa is a youth volleyball organization that prepares amateur athletes for local, national, and international levels of competition.
2. Spike and Serve Club
Spike & Serve,​​​​ based in Honolulu, Hawai'i is a community-minded non-profit that aims to positively shape lives through the sport of volleyball. Since 2011 they serve Hawaii by providing Hawaii's top indoor & beach volleyball events, clinics, leagues, club and internationally televised beach tournaments for juniors and adults.
Best Adult Volleyball Leagues In Honolulu, Hawaii
1. 808 Sports Leagues
808 Sports Leagues is a charity focused, co-ed social sports league located in Honolulu for Hawaii adults. They organize sports leagues and social events to encourage Hawaii adults to have fun while exercising and networking.
Open Gym Volleyball
1. Hawaii Volleyball Combine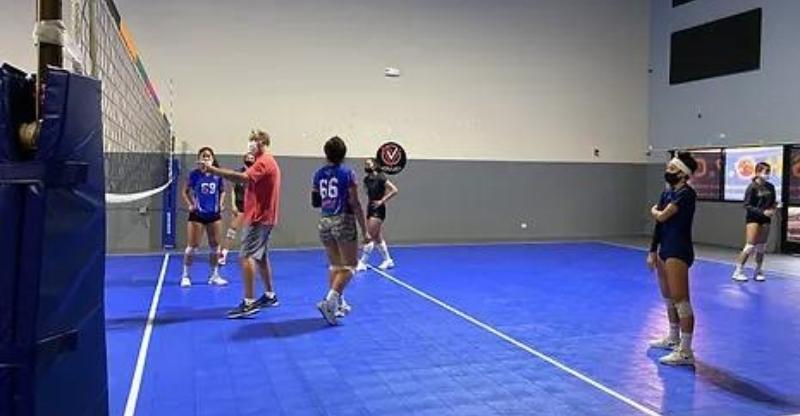 Volley is Hawaii's premier volleyball training center. They feature (1) a fully equipped volleyball training facility; (2) a cutting edge fitness gym utilizing high end machines that are trained on by elite athletes; and (3) a juice/smoothie bar in an air-conditioned center. For the summer, they are offering Open Gym for Collegiate Girls, Collegiate Boys, and High School Girls and Boys. 2.0 Hour sessions are just $10 per player.
Youth Volleyball Camps (Summer & Fall) In Honolulu, Hawaii
1. Nike Volleyball Camp
Nike hosts girls & boys volleyball camp in Hawaii on winter. Players local to Oahu as well as vacationing visitors are invited to attend. All skills program will help participants improve their techniques and have serious fun every winter.